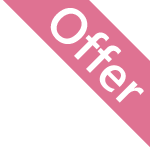 Innovative, Reflective Horse Headwear To Enable Being Seen From Ahead On The Roads.
OFFER: TO CLEAR!
Code:

490

---

Colours:

Yellow, Pink, Green,

---

Sizes:

Pony, Cob, Full,

---
Indications of stock availability are for guidance only. Stock availability is subject to change at any time without notice. Availabilty will be confirmed at dispatch.